The Chateau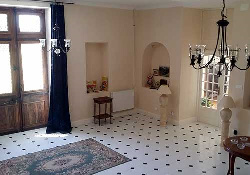 According to the book 'Le Canton de Brantome' Chateau Des Granges situated on the banks of the River Dronne was an important property of 200 hectares, in 1888 the owner created a 80 hectare vineyard, unfortunately the vines are long gone.
We bought the chateau and 6 hectares in 2002, most of the chateau hadn't been lived in for more than 60 yrs, only a small part was habitable.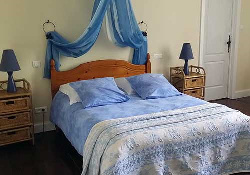 After a lot of renovation work we decided to open the château to Bed and Breakfast guests, we now offer our guests 5 double bedrooms, a large comfortable sitting room, a garden with tables, chairs, sun loungers under a large gazebo we have a river bank ideal for picnics and for swimming in the Dronne.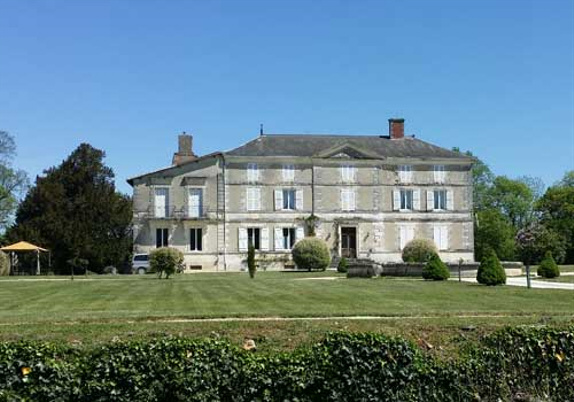 At a glance
5 double bedrooms
comfortable sitting room
gardens with sun loungers
set in 6 hectares of gardens
river bank setting
A chateau with a view.

We stumbled upon this chambre d'hote via the tourist office in Brantome. It was an absolute 'find', an ancient chateau painstakingly and expertly renovated by owners, Geoff and Christine who made us very welcome. We were only going to stay for one night, but decided on two as it was such a pleasant place...
Gallery of photos
Here are a few photographs of the rooms at the Chateau des Granges, click on any picture to see a larger image.